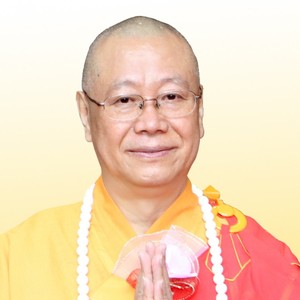 Ven. Hui Tsong was born in Hualien County, Taiwan. He became a Buddhist monk in August, 1991 and received his full ordination in June, 1992.
Master graduated from Buddha Light Mountain (Fo Kuang Shan) Buddhist College with a MA degree. After graduation, he assumed key posts at Fo Kuang Shan Temple such as attendant to HH the Most Ven. Hsing Yun Mahathero (星雲大師) - the founding Abbot of Fo Quang Shan Temple, teacher at the Buddhist College, Abbot of FKS's branch temple, presiding monk of Dharma function, Dharma teacher to lay devotees, etc. He has been invited and become the Abbot of the Chuang Yen Monastery since April 2016.
Ven. Hui Tsong is a master of Buddhist liturgy chanting and Dharma talk. He is keen at learning worldly knowledge such as psychology, cosmology, physics, chemistry, history, and language. In addition to Chinese Mahāyāna Buddhism, he also has understanding in Theravāda Buddhism, and Tibetan Vajrayāna Buddhism.
Before he came to Chuang Yen Monastery, he had been taken a three year retreat reading widely the Chinese Tripiṭaka, especially the Chinese Ch'an (Zen in Japanese) literature and practicing meditation daily.