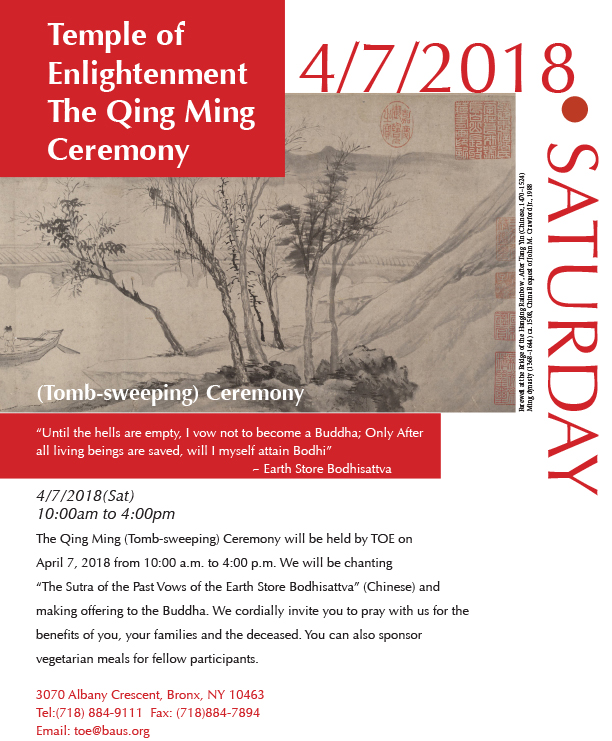 TOE The Qing Ming Ceremony 4/7/18
4/7/2018(Sat)
10:00am to 4:00pm
The Qing Ming (Tomb-sweeping) Ceremony will be held by TOE on
April 7, 2018 from 10:00 a.m. to 4:00 p.m. We will be chanting
"The Sutra of the Past Vows of the Earth Store Bodhisattva" (Chinese) and
making offering to the Buddha. We cordially invite you to pray with us for the benefits of you, your families and the deceased. You can also sponsor
vegetarian meals for fellow participants.
3070 Albany Crescent, Bronx, NY 10463
Tel:(718) 884-9111 Fax: (718)884-7894
Email: toe@baus.org