Volunteers needed for the coming Qing Ming Ceremony on
4/2/2017
We will be holding Qing Ming Ceremony in Chuang Yen Monastery at 9:30 am April 2nd.
If you would like to help out and be a volunteer, please fill out our form. We really appreciate your help.
Application Form:  [ doc file ] [ PDF file ]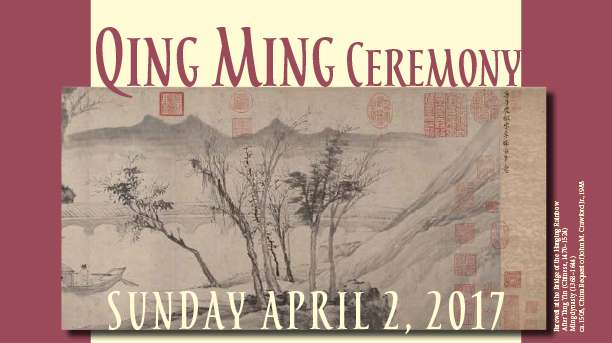 ---
Flyer Design Volunteer
We are looking for volunteer to help us design flyers for various programs and classes to post on the website and distribute to the other institutes.
Please contact (845) 225 -1819, ext 103 Sunandi for details.
---
Tour Guide Volunteer
Each year, Chuang Yen Monastery, houses the largest in-door sitting Buddha statue in the western hemisphere, receives thousands of visitors around the globe.
To support this need and to welcome various ethnic groups, education institutes, senior centers, and religious groups, we are looking for volunteers from different ethnic backgrounds to make significant dedication.
If you are a practicing Buddhist and have knowledge in Buddhism, please don't hesitate to join our team. Volunteer manual with related material and hands-on training will be provided.
Please contact
Gary Link: 845-225-1862, linkapp@msn.com or
Sunandi: 845- 225 – 1819 ext 103, cym@baus.org