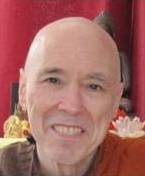 The Middle Length Discourses of the Buddha
A Course in the Majjhima Nikaya with Ven. Bhikkhu Bodhi
An in-depth study of the important text, The Middle Length Discourses of the Buddha (Wisdom Publications). The class starts at 9:00 am with a 50-minute silent meditation. This is followed at 10 am by a talk on a sutta (teaching of Buddha), til 11:20 am, with time for questions. A discussion period with Ven. Bodhi is held after lunch, from 12:15 to 12:45 pm. Newcomers are welcome.
Schedule for October through December 2013:
Date
Sutta No.
Sutta Title
Main Topic
Oct. 12th

109

 

Long Discourse on Full-Moon Night–Part 2
On the five aggregates
 

 

No class for several weeks due to BGR walks.

 
Nov  9th

110

Short Discourse on Full-Moon Night
On good & bad conduct
Nov 23rd

111

One by One As They Occurred
Sāriputta's path of meditation
Dec 7th

112

The Sixfold Purity
How an arahant declares attainment
Dec 14th

113

The Good Man
The contrast between a good person and a bad person.
Dec 21st

114

To Be Cultivated & Not Cultivated
A wide range of ethical practices to be avoided and to be practiced.
Reference Material: (1) Basic Meditation Guidance ; (2) Sharing the Merits
Online Class (Live TV) / Past Classes Video Clips