You are currently browsing the Dharma Masters Collections category.
Ven. Thomas Dhammdipa 2012 meditation retreat vedio recording is available now………..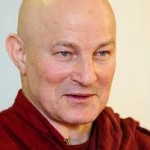 Developing the Perfection of Wisdom in Samatha & Vipasyana Meditation
Venerable Dhammadipa, a distinguished monk and meditation teacher of Czech nationality. During the four-week period (10/29/2010 ~ 11/27/2010) Venerable Dhammadipa (Thomas Peter Gutmann) led a retreat focus on Samatha and Vipasyana meditation and the practice of 6 and 10 paramitas as given in the Theravada and the Northern Buddhist Tradition. The practice of "4 heavenly abodes" was emphasized in the Samatha meditation. Practical instructions have been given for this practice with reference to the Jataks (Birth stories of the Buddha), Suttantas and Theravada and Mahayana Abhidharma.
AUDIO RECORDING is available now……
Fu Hue Chuang Yen
Author: Xianming, Shi.;  C.T. Shen
Edition/Format:  Document: Chinese
Description:  PDF: 1,415 KB
Summery:  A collection of lectures given by Ven. Xian Ming and Dr. Shen on their trip to Taiwan in April-May, 1990