Helping To Build A More Compassionate World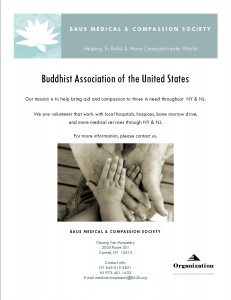 MCS's mission is to help bring aid and compassion to those in need throughout  NY & NJ.
We are volunteers that work with local hospitals, hospices, bone marrow drive, and more medical services through NY & NJ.
For more information, please contact us.
Contact info:
NY 845-519-8821
NJ 973-401-1633
E-mail: mcs@baus.org