Limited Winter Schedule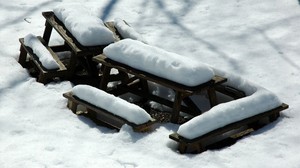 1/2/2017 ~ 3/31/2017 closed
Chuang Yen Monastery is located in the higher ground, it is always cold and often icy in the winter.  The roads become too treacherous to drive on.  So the Monastery will be closed at this period of time. Beginning April 1st, it will resume the normal schedule from 9 am to 5 pm, 7 days a week.
A Course in the Anguttara Nikaya

A Course in the Anguttara Nikaya with Ven. Bhikkhu Bodhi
April 1 @ 9:00 am - 11:20 am
The Anguttara Nikaya arranges discourses of the Buddha according to a numerical pattern, grouping together suttas that revolve around the same number of items, from "The Ones" to "The Elevens." This first series on the Anguttara examines the entire chapter on the Ones—a short chapter that nevertheless covers many important themes in the Buddha's teaching...